thyssenkrupp synergy BLUE is thyssenkrupp's current machine room less elevator model for European countries, which is a successor of the regular Synergy model. It was introduced in 2012.
Overview
ThyssenKrupp synergy BLUE is a revolutionary, compact machine room less elevator system which complies with EN 81-A3. It can be used for residential and commercial buildings, and can be for new installations or modernizations. Because this is a compact elevator system, it also available with reduced shaft head and shaft pit as an option. It is also equipped with energy efficiency E.COR BLUE controller, LED lightings and RPI frequency inverter. The cab design consists of four series; STYLE, CHIC, ELEGANT, and VERTICAL.
Specs
Machine room less with synchronous gearless machine and VVVF control.
1/1.6 m/s speed.
45/60 m or 16 floors travel distance.
450/630/800/1000/1250/1600 kg capacities for single entrance, 675/1050 kg capacities for double entrances.
Center opening or two speed telescopic doors.
Can have single or double entrances.
STEP Classic, Blueton, or Schaefer RT42WG buttons.
E.COR BLUE controller.
RPI frequency inverter.
Notable installations
Main article: List of notable ThyssenKrupp Synergy elevator installations
Videos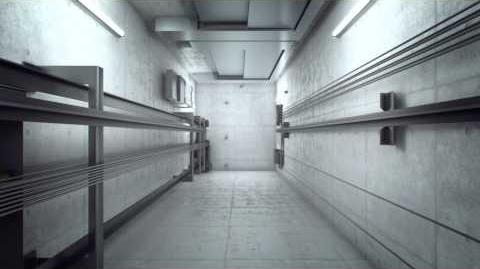 External links
To be added.
Ad blocker interference detected!
Wikia is a free-to-use site that makes money from advertising. We have a modified experience for viewers using ad blockers

Wikia is not accessible if you've made further modifications. Remove the custom ad blocker rule(s) and the page will load as expected.