thyssenkrupp iWalk is one of the two moving walkway models currently made by thyssenkrupp, the other being the thyssenkrupp Orinoco.
Overview
The thyssenkrupp iWalk is a pallet type moving walkway. A unusual feature of the iWalk is the small, non-rectangular pallets. The pit depth required for the iWalk is shallower than most moving walkways. This might be why the pallets are small, but this is unconfirmed. There is also a slightly elevated version of the iWalk that doesn't require a pit. There is a horizontal, and an inclined model. Like the thyssenkrupp Orinoco, iWalk is designed for commercial and transit applications. This model was launched in the United States in 2012-2014 (possibly earlier in other countries)..
Specs
23 ft. (or 100 m) maximum rise height
328' 1" (or 100 m) maximum length
0-6/12 degree angle of inclination (possibly depending on if it is the horizontal or inclined model)
100–125 fpm (or 0.5/0.65 m/s) speed
Notable installations
Brazil
Paulista Metro Station, São Paulo
São Paulo International Airport, São Paulo
Metro Rio, Rio de Janeiro
Spain
Metro Bilbao Line 3, Bilbao
Atocha Railway Station, Madrid
Metro Madrid-Plaza Castilla, Madrid
Malaga Airport, Malaga
Puerto Algeciras, Algeciras
Turkey
Izmir Adnan Menderes Airport, Izmir
Akasya Hub, Istanbul
Zorlu Hub, Istanbul
Bursa Metro, Istanbul
Other countries
Calgary International Airport, Calgary, Alberta, Canada
John F. Kennedy International Airport, Queens, New York, United States
London Heathrow Airport, London, United Kingdom
Frankfurt Airport, Frankfurt, Germany
Stockholm Arlanda Airport, Stockholm, Sweden
Copenhagen Airport, Copenhagen, Denmark
Milano Malpensa Airport, Milan, Italy
Lisbon International Airport, Lisbon, Portugal
Ngurah Rai International Airport, Bali, Indonesia (2012)
klia2, Sepang, Selangor, Malaysia (2014)
Bangalore Airport, India
Madinah Airport, Madinah, Saudi Arabia
Hilton Hotel, Ryadh, Saudi Arabia
Videos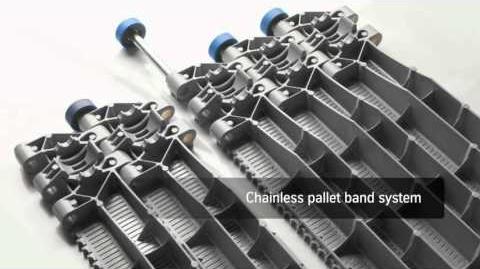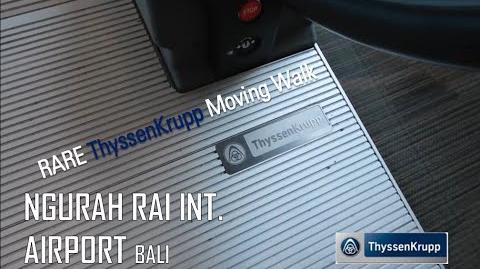 External links
"This elevator only serves two floors."
This article is a stub. You can help Elevatorpedia by expanding it.
Ad blocker interference detected!
Wikia is a free-to-use site that makes money from advertising. We have a modified experience for viewers using ad blockers

Wikia is not accessible if you've made further modifications. Remove the custom ad blocker rule(s) and the page will load as expected.