Schindler myPORT is a smartphone-based application developed by Schindler Group for the Schindler PORT which allows building occupants to order pre-programmed elevators and allows building owners to increase security standards in buildings where Schindler PORT elevators are installed. This app was launched in December 2014 and was introduced to North America in May 2016.
Schindler myPORT uses a combination of timing, building topology and multiple data channels to ensure that the smartphone user is really authorized to access the building.
Usage
With this app, occupants who have installed this app can open access doors and also order pre-programmed elevators. The user just needs to unlock their smartphone with their PIN code or Touch ID and show it to myPORT reader.
It also can grant visitors access even if they have not installed the app. The app, if desired, will generate a short message service text and send it to the visitor's mobile phone. This short message contains an embedded link to a video code which can be shown to the entry PORT. When they arrived at the building, all they have to do is to show the video code to the entry PORT to gain access.
Videos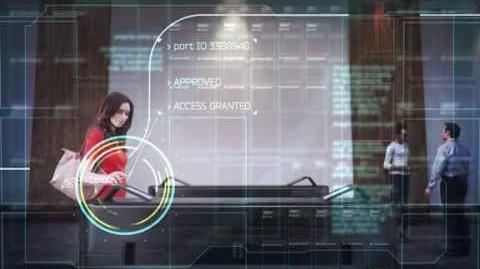 External links
Ad blocker interference detected!
Wikia is a free-to-use site that makes money from advertising. We have a modified experience for viewers using ad blockers

Wikia is not accessible if you've made further modifications. Remove the custom ad blocker rule(s) and the page will load as expected.