Otis Europa 2001 was an Otis elevator model in Europe. Otis Europa 2001 was introduced in 1989 or earlier, and was discontinued in 1994 or later.
Specs
Although exact specs are unknown, these are the options known to exist.
Traction
Center open doors
630/800/1000 kg capacities
Can serve up to 8+ landings.
Series 1 fixtures
Notable installations
United Kingdom
Novotel, Bristol
Sandman Signature Hotel, Crawley
Holiday Inn Lincoln, Lincoln
Crowne Plaza, Solihull
Beatties, Solihull
Other countries
Yorkgate Cityside, Belfast, Ireland
Gasverksgränd 2, Linköping, Sweden
Aerostar Hotel, Moscow, Russia
Videos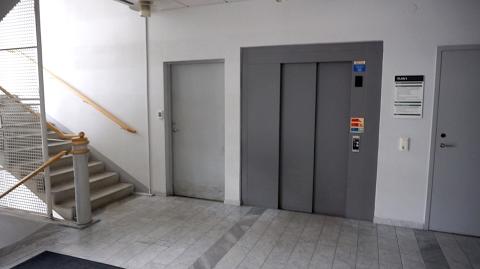 "This elevator only serves two floors."
This article is a stub. You can help Elevatorpedia by expanding it.
Ad blocker interference detected!
Wikia is a free-to-use site that makes money from advertising. We have a modified experience for viewers using ad blockers

Wikia is not accessible if you've made further modifications. Remove the custom ad blocker rule(s) and the page will load as expected.