Joylive Elevator Co., Ltd.
巨立电梯股份有限公司



Founded

2002

Based in

Kunshan, Jiangsu, China

Website
Joylive Elevator Co., Ltd. (Chinese: 巨立电梯股份有限公司) is an elevator company based in Kunshan, Suzhou city, China. The company is focused on elevator and escalator industry where they provide elevators, escalators and other related services.
History
Joylive established their first lift and Escalator factory (Suzhou Great Elevator Co., Ltd ) in 2002. In 2008, Joylive expanded their business to Malaysia and other countries. In 2010, they moved to their second factory in Kunshan City, and the third factory was established with a 118m testing tower in 2015.
Its products includes passenger elevator, hospital elevator, villa elevator, hydraulic elevator, freight elevator, panoramic elevator, car elevator, escalator, moving walk, special elevator, among other products.
Notable products
Elevators
3100: Small machine room less elevator for residential buildings.
3200: Machine room less elevators, also comes as a mini machine room type.
3300: Traction elevator for mid to high-rise buildings.
3600: Gearless elevator for high-rise buildings.
F100: Standard freight elevator.
6100: Standard home/villa elevator.
6600: Luxury home/villa elevator.
Escalators and moving walks
E200: Escalator
M200: Moving walk
Notable installations
Crowne Plaza Hotel, New Zealand
Desa Hill Villa Lift, Malaysia
Lahore Hotel, Pakistan
Teheran Corridor, Iran
Guanfu International Area Harbin, China
Xinbo Residential area Kunshan, China
Suncity Shopping Mall, Egypt
Agung Sedayu, Indonesia
Philippin General Hospital, Philippines
Gallery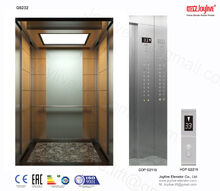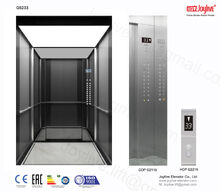 External links