IFE Elevator Co. Ltd.
快意电梯股份有限公司



Based in

Guangdong, People's Republic of China

Established

1988

Website
IFE (Chinese: 快意) is an elevator company based in Guangdong, China, established in 1998.
Elevator fixtures
Main article: IFE elevator fixture guide
Notable Installations
Main article: List of Notable Elevator Installations of IFE
Trivia
In December 2007, IFE, Chevalier and HDB had a contract signed to install elevators for the 9th, 11th, 13th, and 15th terms of the Lift Upgrading Programme.
In Singapore, some elevators installed as part of the Lift Upgrading Prgramme are supplied by Chevailer and when mantenance is required, it is usually done by 9G Elevator, Chevailer (Singapore), and EM Services.

IFE elevators and escalators in Hong Kong are supplied by Chevalier.

In Australia, IFE elevator and escalator businesses are under Mechanical Project Management (MPM Group).
Videos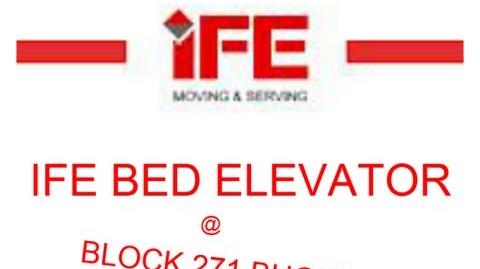 Gallery
External links
Ad blocker interference detected!
Wikia is a free-to-use site that makes money from advertising. We have a modified experience for viewers using ad blockers

Wikia is not accessible if you've made further modifications. Remove the custom ad blocker rule(s) and the page will load as expected.