Dover/ThyssenDover/ThyssenKrupp SPF was their series of geared traction elevators. It is unknown when this series was first made, but it existed in 1997. In 2012, the name might have been removed and in 2012-2013, the SPF series was discontinued and possibly replaced with ThyssenKrupp Momentum.
Overview
The Dover/ThyssenKrupp SPF is a geared traction elevator. The model of a Dover/ThyssenDover/ThyssenKrupp SPF elevator is SPF first two numbers of capacity (example: "SPF 30"). There is also the SPF 50H, which was introduced in 2005-2006. The difference between SPF 50 and 50H is unknown.
Specs
Geared traction
2100/2500/3000/3500/4000/4500/5000 lbs. capacities.
Videos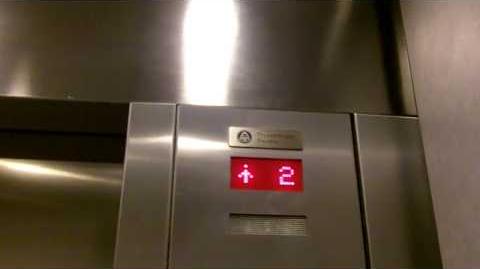 "This elevator only serves two floors."
This article is a stub. You can help Elevatorpedia by expanding it.
Ad blocker interference detected!
Wikia is a free-to-use site that makes money from advertising. We have a modified experience for viewers using ad blockers

Wikia is not accessible if you've made further modifications. Remove the custom ad blocker rule(s) and the page will load as expected.